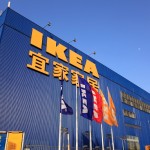 What is good for our customers is also, in the long run, good for us.
Ingvar Kamprad
Don´t ever make an oral agreement, or trust a handshake. Always put everything down in writing. If you don´t follow this rule even the best lawyers in the world can´t help you.
Ingvar Kamprad
Once you start to get tired at 3 or 4 am in the morning, place your feet in cold water. That will help you last a little bit longer.
Ingvar Kamprad
Early on I learned that a 1 percent decrease in overall sales meant a 10 percent decline in overall profits. A 15 percent drop in overall sales would erase the profit of the company. That is why large volumes is so incredibly important.
Ingvar Kamprad
Ten minutes are not just one-sixth of your hourly pay. Ten minutes are a piece of yourself. Divide your life into ten-minute units and sacrifice as few of them as possible in meaningless activity.
Ingvar Kamprad
Making mistakes is the privilege of the active. It is always the mediocre people who are negative, who spend their time proving that they were not wrong.
Ingvar Kamprad
The word impossible has been and must remain deleted from our dictionary.
Ingvar Kamprad
Happiness is not reaching your goal. Happiness is being on the way. It is our wonderful fate to be just at the beginning.
Ingvar Kamprad
Simplicity and common sense should characterize planning and strategic direction.
Ingvar Kamprad
Most things still remain to be done.
Ingvar Kamprad
Category: entrepreneur