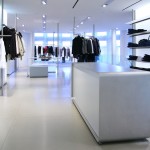 I do not believe in excuses. I believe in hard work as the prime solvent of life's problems.
J C Penney
Every man must decide for himself whether he shall master his world or be mastered by it.
J C Penney
Unless you are willing to drench yourself in your work beyond the capacity of the average man, you are just not cut out for positions at the top.
J C Penney
No serious-minded man should have time for the mediocre in any phase of his living.
J C Penney
The disciplined are free.
J C Penney
No matter what his position or experience in life, there is in everyone more latent than developed ability; far more unused than used power.
J C Penney
A merchant who approaches business with the idea of serving the public well has nothing to fear from the competition.
J C Penney
As a rule, we find what we look for; we achieve what we get ready for.
J C Penney
Men are not great or small because of their material possessions. They are great or small because of what they are.
J C Penney
Success cannot come from standstill men. Methods change and men must change with them.
J C Penney
Category: entrepreneur